Bio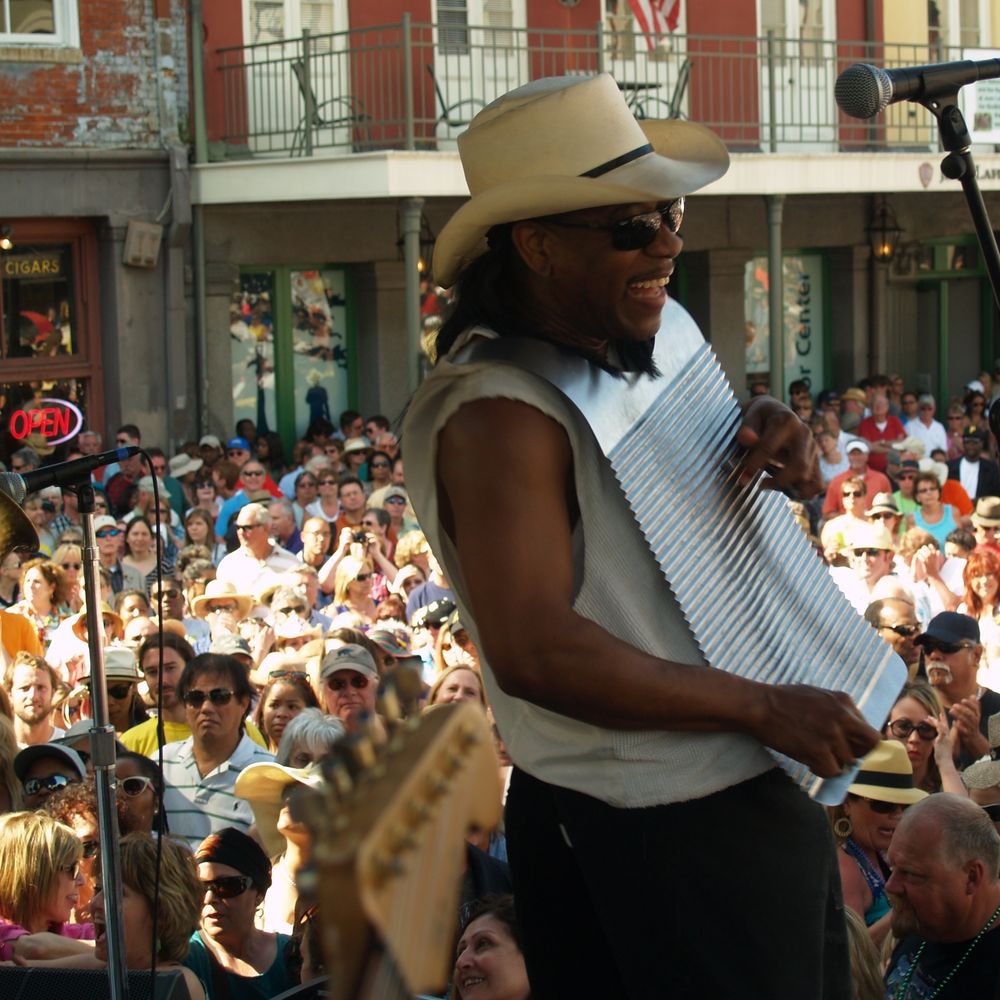 Rockin Dopsie Jr
Singer-songwriter
Rockin' Dopsie Jr & The Zydeco Twisters have been performing steadily for many years, touring the USA and Europe. Rockin Dopsie has been called The James Brown of Zydeco and The Mick Jagger of the Swamps because of his high energy showmanship,when they hit the stage the result is always the same, the audience goes wild. More than just a Zydeco band, they cover many other styles of music, Soul, R'n'B, Blues all mixed together with a dash of New Orleans funkiness.
Bringing Louisiana to the world may be the best description for Rockin' Dopsie and The Zydeco Twisters. They hit the stage running with nothing held back and the crowd always gets a high energy show that keeps them coming back for more.
Somebody Scream!
Press photos
Press / Reviews
He's boogied with James Brown, packed the House of Blues, played at the White House, and traveled to more cities than a Greyhound. Critics hail him as one of zydeco's most cherished symbols and a party seems to break out whenever and wherever he and his band show up. 
- American Press
No matter how many performances were witnessed at last year's Jazz Fest, the explosive set turned in by Rockin' Dopsie, Jr. would be hard to top. From the outset, it was bedlam all the way. 
- Offbeat Magazine
Rockin' Dopsie, Jr. is the Mick Jagger of the marsh. 
- The Travel Channel
You're everything Vanna said and then some.
- Pat Sajack, Wheel of Fortune